There's a high probability that a brand archetype subconsciously influenced your latest buying decisions.
Brand archetypes influence nearly all consumers. According to Gerald Zaltman, a Harvard Business School professor, 95% of people's purchasing decisions occur in the subconscious mind.
Your business can take advantage of this phenomenon. Brand archetypes are one of the most potent ways your brand can tap into your consumers' subconscious minds.
What is a brand archetype?
Brand archetypes are human character traits that most accurately reflect a brand. There are twelve brand archetypes: The Outlaw, Creator, Magician, Hero, Lover, Jester, Everyman, Caregiver, Ruler, Innocent, Sage, and Explorer.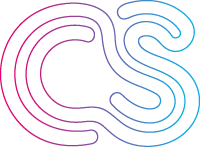 The brands that people have the strongest bonds to – Nike, Apple, Amazon, Tesla – have clearly defined archetypes reflected in their branding – from visual design, messaging, tone of voice, and even their
…