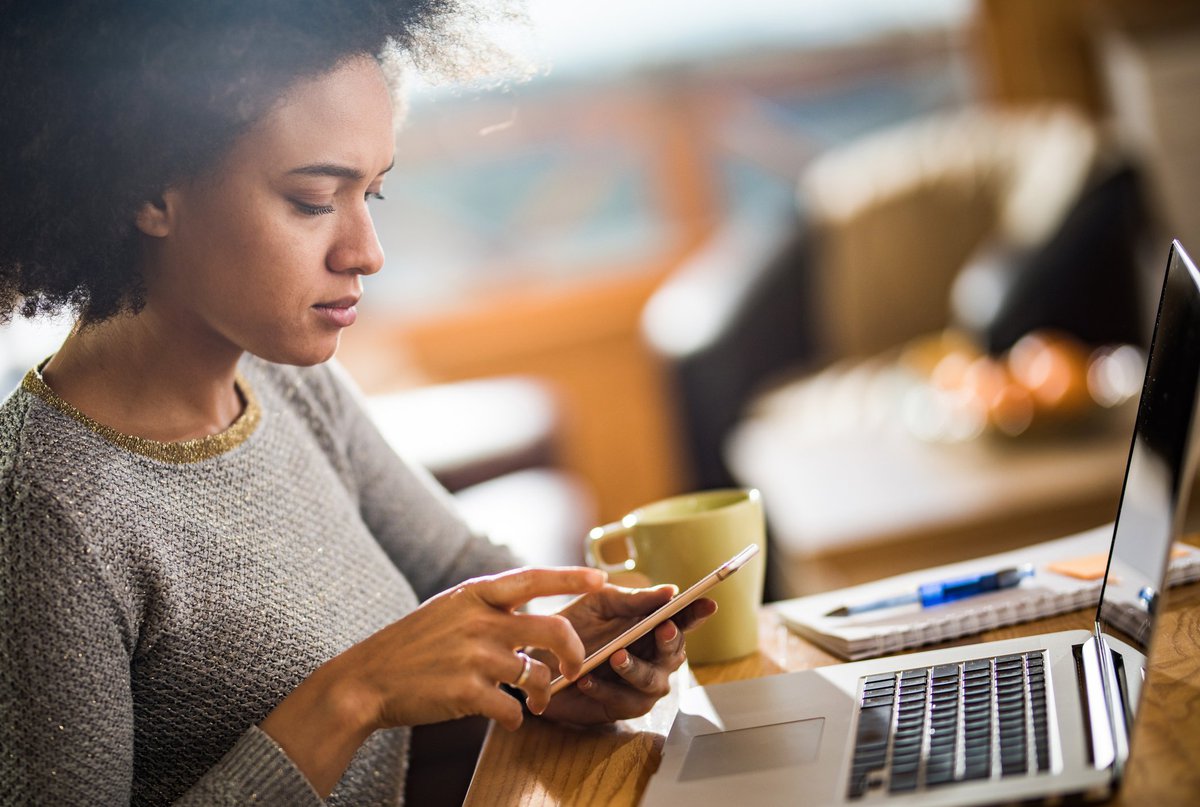 Learn how to write a business plan in the most impactful way to secure funding by exploring why a business plan is important, what goes into creating one, and helpful tips to maximize it.
Writing a business plan for your small business should be one of the first steps you take when a business idea pops into your head. This is how you'll discover whether your idea can actually be a profitable business. Lenders will want to know the business you plan on starting will make enough money for you to be able to pay back a loan or other forms of investment.
If you're looking online at business plan examples or templates, make sure you don't grab one labeled as a business proposal template. That is a separate document used in business transactions between one business and another for the completion of a specific project.
Why is having a business plan important to get funding?
Investors want to invest in a business projected to be profitable within a certain amount of time, has a marketing strategy ready to go, and will exist in a receptive market. All of that information is provided in a business plan. Here are a few reasons why having a business plan is crucial to get funding.
Credibility
Before anyone invests money in your business, lenders will want to know you have a concrete, detailed plan for paying the loan back. Provide information such as:
Market value of your product or service
Projected sales in the first year against projected expenses
Projected profit during your first five years in business
Going through the process of putting all of this together is just another aspect of your credibility as a future business owner, no matter how much money you're asking for.
Reputation
If you're not serious about your business, why should potential investors be? The investing community isn't as big as you might think, especially once you get to a certain caliber of investor. If you show up to a meeting and don't have your business plan at the ready, you might not even get to your opening statement before the meeting is over.
You don't want to earn the reputation of being an ill-prepared entrepreneur. If you take your business idea seriously, show it.
Business need
Just because you've thought of a business idea and have outlined every aspect of it doesn't mean investors and banks will feel the same way. Banks mostly care about whether or not you can pay back a loan, while investors tend to back businesses they connect with.
The need for your business is much more important than it might seem. In order to pay back a loan, your business needs to be profitable. In order for that to happen, you need customers. To get customers, you have to offer something they can't get anywhere else, whether that's a product, a service, or an experience.
What should you include in your business plan for funding?
Be detailed and thorough in every idea you present since you'll most likely have to explain yourself and your business idea. Here's what should be included in your business plan if you're seeking funding.
1. Details about your business and company as a whole
It's important to think about how you plan on setting up your business — and for more than one reason. Some things to consider:
Will you be a sole proprietor?
Do you have a business partner?
LLC vs. incorporation?
Business structure also matters for paying back a loan. If your business is unable to pay back a loan, the legal structure can be the difference between you having to pay it back somehow (with your home or other assets) or splitting the remaining balance among shareholders or partners.
2. Target market
At the risk of sounding like a broken record, your business can't make money without customers. Take your business idea and research different locations to find your customers, and ask yourself a few questions:
Are there a lot of other businesses like yours already out there?
Are those businesses doing well?
Is there a gap in what they offer?
You could also pick your target audience first. Let's say you want young adults between the ages of 25 and 40 to be your main customers. You need to find where those people are and ask the questions noted above. Either way, those questions need to be answered and in a lot of detail.
3. How you plan to make money
This is so much more than just saying, "by selling a lot of product," or "having a long list of clients." Anyone can say that. Ask yourself a few questions, just like you did with the market aspect above:
How much will you charge for your offerings?
Will people actually pay that amount?
How much do you need to sell to break even? To make a profit?
Even if your product is worth x amount of dollars in market terms, the harsh reality is it's only worth what people are actually willing to pay for it. It's best to underestimate and over-deliver — as long as your plan still guarantees your ability to pay off a loan.
4. How much funding you're seeking and its intended use
You need to have a firm grasp on how much funding you need to accomplish your goal, and don't be shy about it. If you're seeking a bank loan, it's a little different because you will qualify for a certain amount based on a number of factors.
Some lenders also have use case limitations, where there are restrictions on what you can use the money for. Consider that, among all of the other qualifications, before deciding if that type of loan is the way you want to go.
If you're going with an investor, it's not usually a make-or-break factor to detail what you plan on using the money for, but the more information you provide, the better.
How to write your business plan for funding
Now that you know why a business plan is crucial for funding and what needs to be included in one, let's get to actually writing it. There are also business plan templates and sample business plans available online that are a good guide to get you started.
Step 1: Write your executive summary
This is generally the first section of your business plan and your first chance to make an impression. As with most introductions, this is where you'll summarize all the other sections of the business plan, such as your mission statement, general company information, products or services, and financials.
Step 2: Explain your company overview
All that time you spent researching different business formation options will pay off in this section. You'll explain the structure of your company, exactly what your business does, and the target market you plan on addressing. You'll want to get into detail about the market you've chosen, why you fit into that market, and how you plan on expanding within it.
Step 3: Detail your market analysis
This is the section where you will dive into the nitty-gritty of your intended market. Explain the following aspects:
What audience lives within that market?
What do they want?
How do you plan on providing what they want?
How much is your product worth?
What are your plans for growth?
Are there setbacks you might run into? How will you overcome them?
As anyone who has started a business knows, it's not all gains. Letting investors know that you recognize there will be obstacles shows that you've really thought all of this out.
Step 4: Describe your product/service
In this section, you'll do more than just explain what you will sell, although that's part of it. If you've invented something or patented something, include that in this section. Don't only show what you're offering but explain how it works and how it improves on what's already out there. If it's a service, explain how you will produce better results than others.
Additionally, if you have to source materials or equipment from somewhere else, outline whom you will work with and what the process will be to secure those materials.
Step 5: Write out your sales plan
Here are a couple of steps you'll want to take to outline your sales plan.
Have some branding ideas on hand: These might include a company name, logo, color scheme, and sample materials, such as business cards or brochures. This will position your product for sale.
Explain how you'll market your product: Decide whether you will go with free online marketing, such as social media, or paid marketing, such as online or print ads. While you can choose among options, it will come down to your target audience. Do they spend most of their time online, or do they still read the newspaper every morning? That will determine where you should put your marketing efforts, and since ad return is a business metric you'll want to track later on, having a solid plan in the initial stages will make that process smoother.
Step 6: Detail and explain your financial projections
This section should come fairly easily once you've completed the others. You should have an idea of what it will cost to produce your product or service, how much you can charge for it, your market share, and how you will spend money on marketing.
Do your projections in time increments for the lifecycle of your business, such as the first year, first five years, and looking ahead at 10 years and beyond.
The first couple of years you can be pretty specific about your projections, whereas your long-term projections can be offered up more as goals you would like your company to reach in a certain period of time and how you plan to achieve them.
4 tips for writing effective business plans to secure funding
Now that you have a firm grasp on what needs to be in your business plan, how you obtain that information, and how you actually create a business plan, here are some tips to make sure you're getting the most out of it.
1. Don't leave anything out
Leaving bits and pieces of your business up for interpretation or guessing will only hurt your chances of securing funding. If investors are left to fill in the blanks, you have no control over what they fill them with. Make sure you're as thorough as possible in your research and writing so that nothing is left out.
2. Write with personality
There's a scene from Parks and Recreation where Tom is presenting a business to a potential investor. His original idea, Tom's Bistro, is one he's extremely passionate about. Ben comes in with another idea that has a greater chance of being profitable. Tom starts presenting that and soon finds both he and the investor are bored. As soon as he switches back to Tom's Bistro, the mood in the room completely changes.
Even though that's a scene from a television show, it's a good representation of how adding a little bit of your personality and passion into your business plan can pay off, literally.
3. Don't speak in general terms
Be as detailed as you possibly can. Use exact numbers, names, dates, etc. Doing this will not only show that you've done your homework, but that you're committed to reaching those numbers by the dates you list.
It can seem daunting to feel like you're committing to so much, but commitment is what investors are looking for. They need to see that you're serious about your business, and the amount of detail you include in your business plan will reinforce that.
4. Be upfront about what you're asking for
Don't be afraid to ask for the amount you really need, even if it's high. Being wishy-washy about the number might not present so well. As previously mentioned, bank loans are different in that you only receive an amount you qualify for. If you're meeting with angel investors, it's important to go in with a specific number in mind.
While the process doesn't need to be as dramatic as Shark Tank, expect some back and forth once you present your business plan and offer up how much money you're asking for.
Final thoughts
A business plan is one of the most important documents you'll create for your business. It's where you introduce who you are, what your business is, and how it will be successful. If, as most people do, you're using your business plan to secure funding, you'll want to be as detailed and thorough as possible in your research and writing.
You want potential investors to be as serious about your business as you are, so convey to them why you're serious and how you're bringing something unique to the table that they would be lucky to be a part of.